Custom Paper Cups
Wednesday, October 6, 2021
Paper cups printed for a sports event sponsored by Lucozade. These paper cups were printed on single wall paper, perfect for cold beverages. The design was created using original Lucozade graphics with a subtle vector background and gradient drawn in line with the Lucozade branding.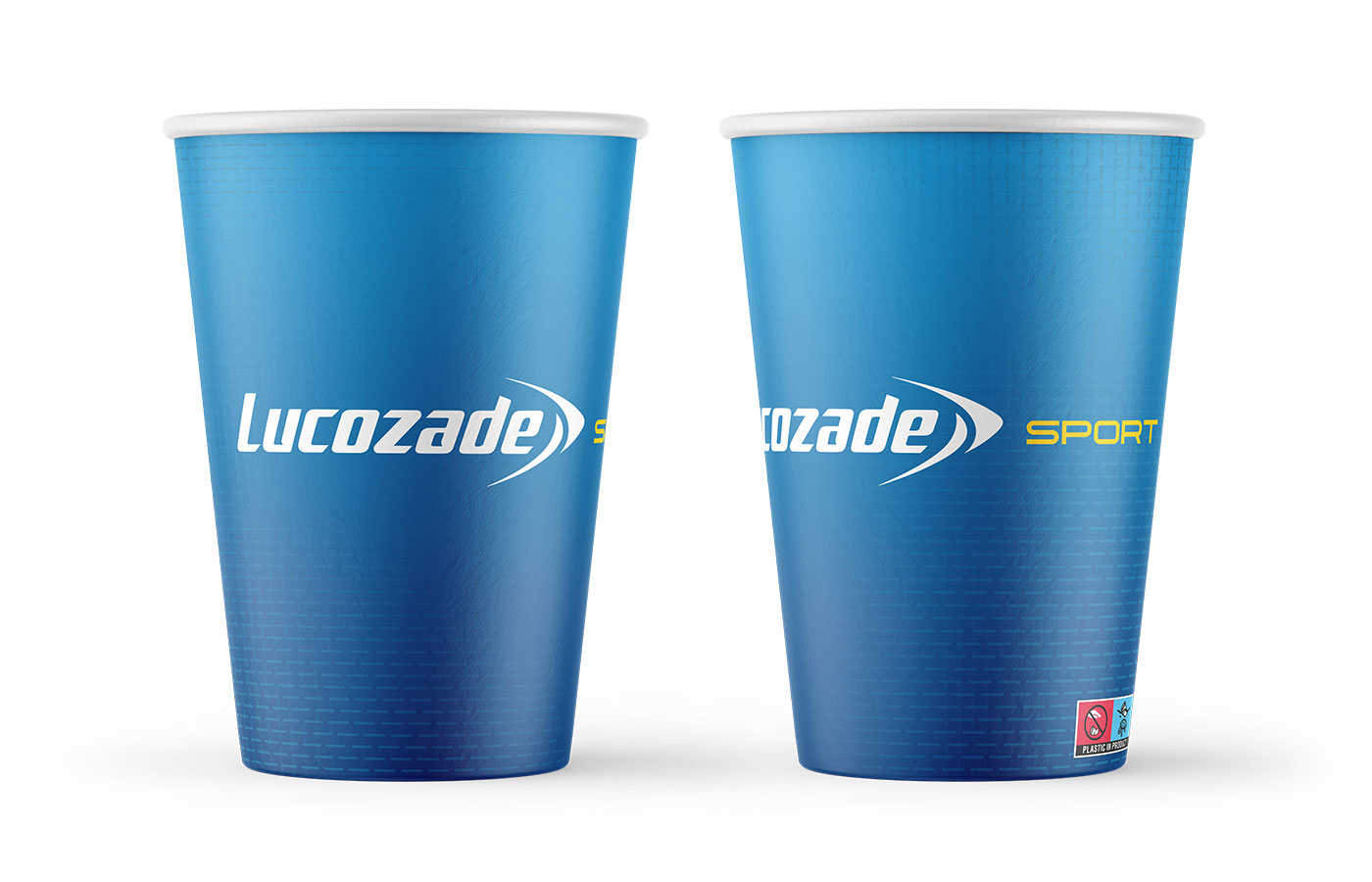 Custom paper cups provide a great branding opportunity at sports and music events, now available with a biodegradable PLA liner for eco-friendly and recyclable cups. Suitable for both hot and cold beverages. 
Our paper cups are printed in full colour, on single or double wall paper. This leaves a lot of space for advertising your brand, service, or special offering.